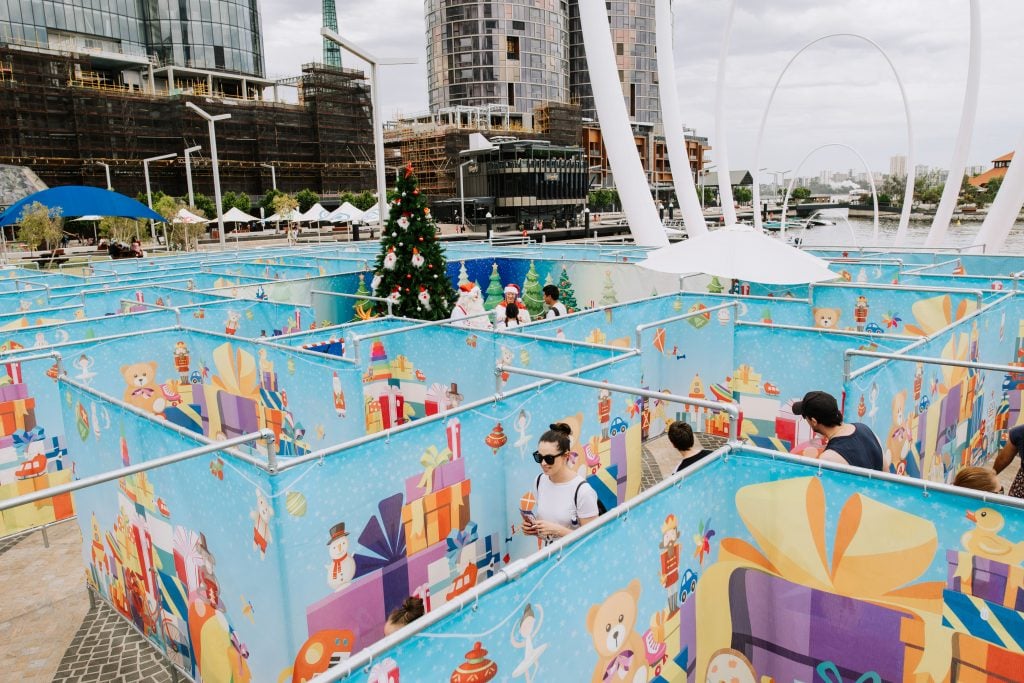 Creative Mazes was invited by the City of Perth to create a Christmas Maze at Elizabeth Quay. This was an exciting challenge that resulted in a spectacular design, incorporating maze walls with Christmas artwork, a giant Christmas tree, a life-size Santa Sleigh and an ornate North Pole post box.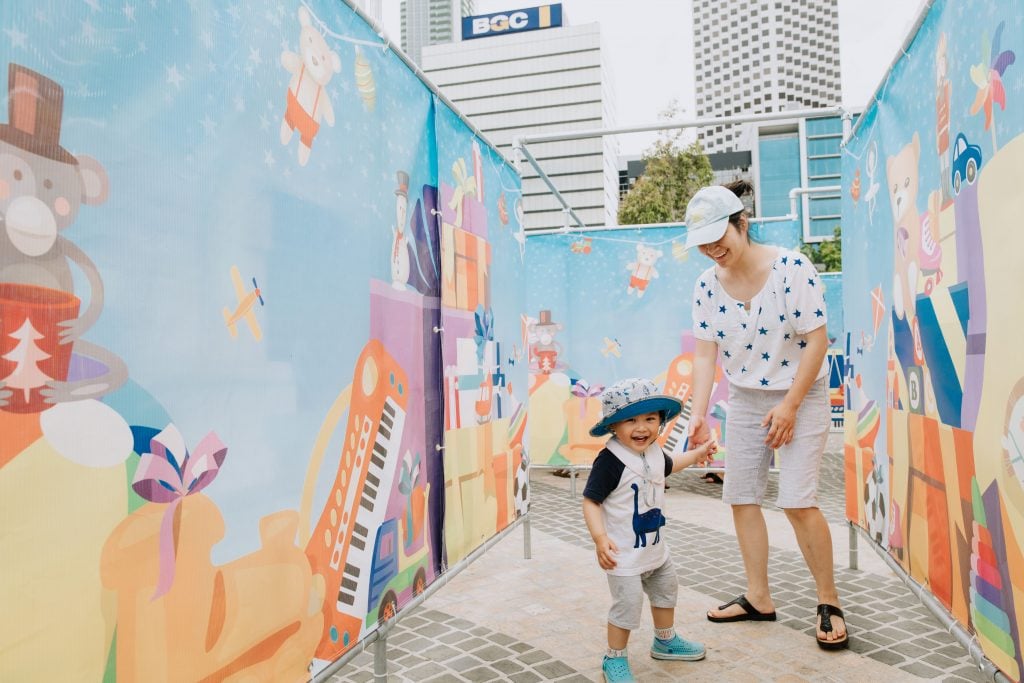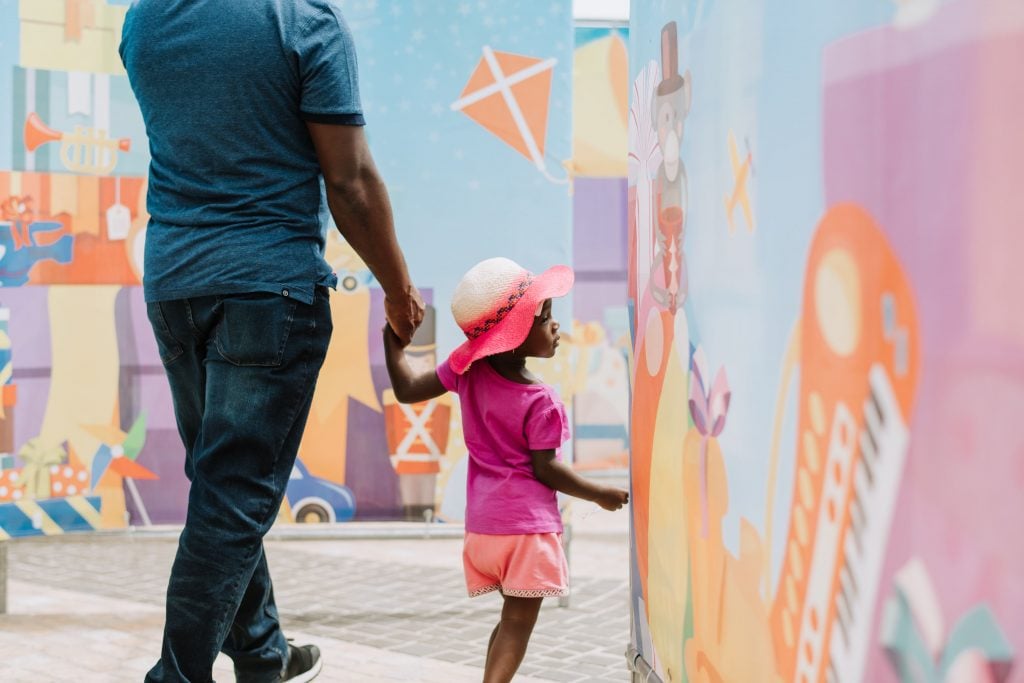 Children were greeted by Elf characters upon arrival who made the experience fun and very Christmassy. Also, we were lucky to receive regular visits from the City of Perth's roving Santa, who would be found sitting in Santa's Sleigh, much to the delight of children.
In addition to the maze challenge, children could also participate in a 'Find Santa's Reindeer' activity, where pictures of the nine reindeer were hidden throughout the maze. Children had to find each reindeer then write down their names on an answer sheet for a chance to win a great Christmas hamper prize.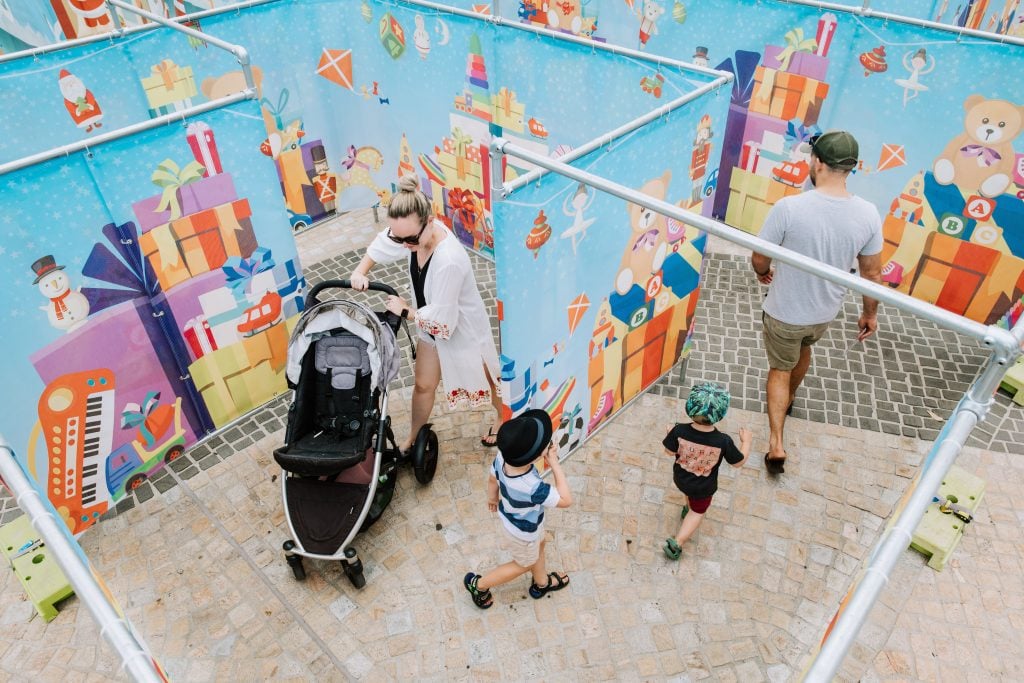 The maze was installed for 8 days and almost 8,000 people enjoyed the experience.
Like all of our mazes, the Chistmas Maze can be customised to suit any location and budget. We're happy to chat to you about any questions you may have so please contact Chris at chris@creativemazes.com.au or on 0433 757 803.