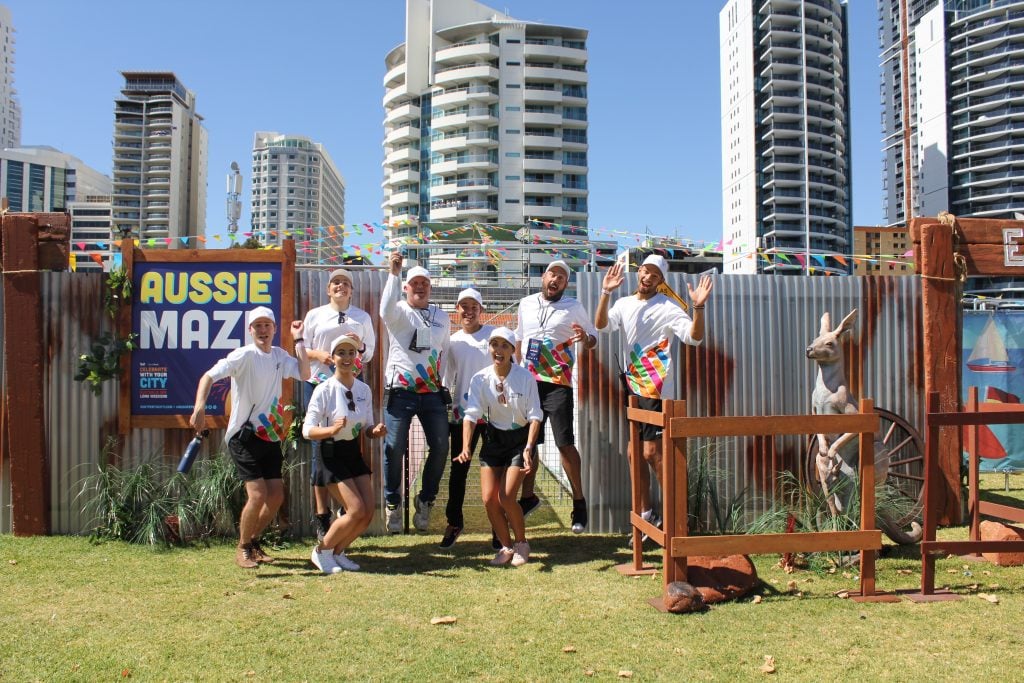 We were invited by the City of Perth to create a giant Aussie Maze for Australia's largest Australia Day event.
Measuring a whopping 37.5m x 30m, the maze showcased iconic Australian landscapes including bush, beach and outback scenes, and included a lookout tower in the centre with festive flags overhead. The external wall and entry statement had a rural theme and were decorated using mock rusty corrugated iron, a windmill and a kangaroo.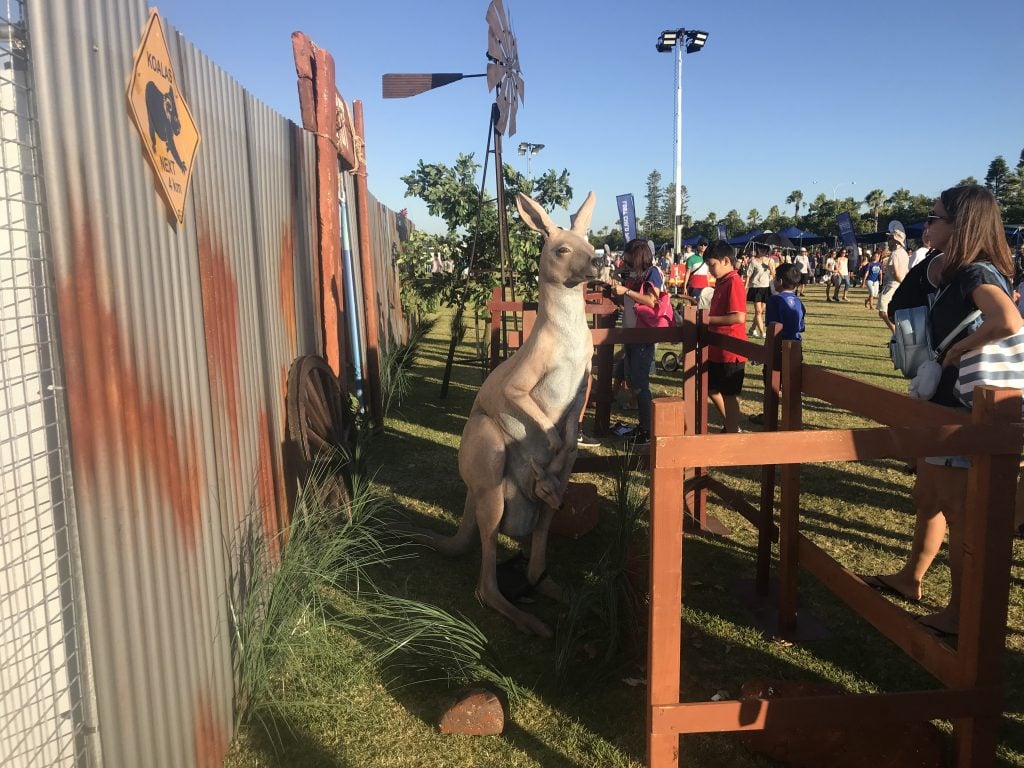 And as if the maze itself wasn't challenging enough, we also tossed in an Aussie Quiz which tested the 'Aussie-ness' of participants.
With over 7,200 visitors making their way through the maze in just five hours, the Aussie Maze was a 'true blue' Aussie success.
"Showcasing an all Aussie themed maze at the 2018 Skyworks proved to be super successful and super popular for the City! Over 7,200 people made their way through the maze, which was fantastic to see and Creative Mazes was a pleasure to deal with. Chris delivered a great project which really added value to the overall event."

 Erica Mueller

Activation & Events Coordinator

Marketing and Activation

City of Perth
Like all of our mazes, the Aussie Maze can be customised to suit any location and budget. The Skyworks maze was indeed a whopper but we also designed a scaled-down version for the City of Albany. Read about this at the City of Albany's Middleton Beach Festival.
We're happy to chat to you about any question you may have so please contact Chris at chris@creativemazes.com.au or on 0433 757 803.