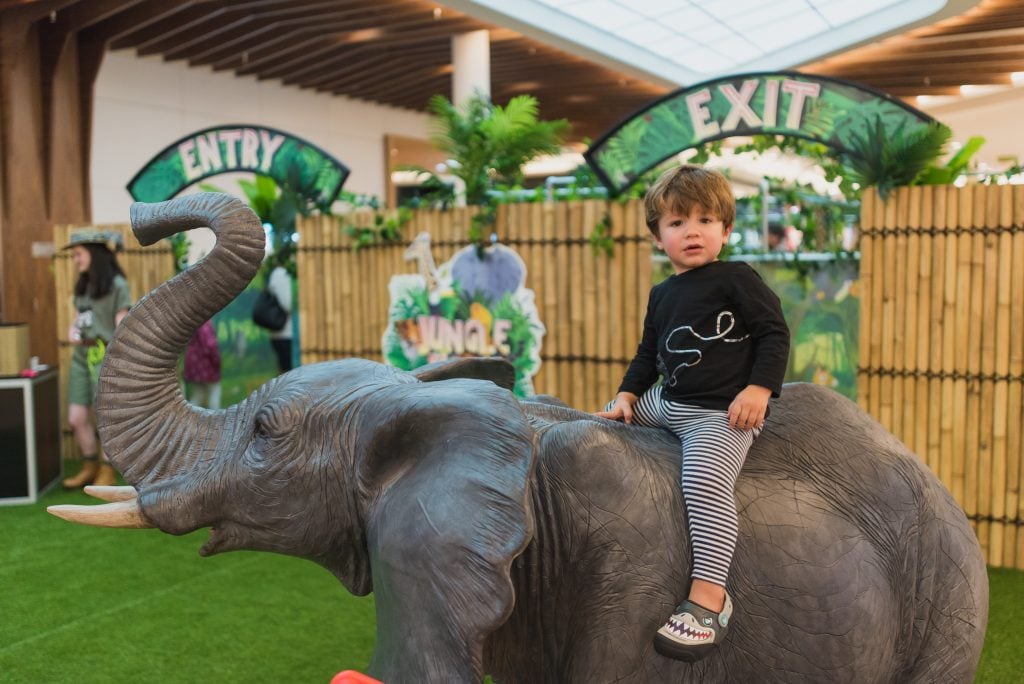 After a 'wildly' successful activation at Midland Gate Shopping Centre, Vicinity Centres re-engaged us to bring the Jungle Maze to the newly refurbished Mandurah Forum Shopping Centre.
Averaging 850 visitors per day, and 250 visitors per hour, the Jungle Maze was a real crowd pleaser with over 10,000 people exploring the depths of the jungle throughout the April school holidays.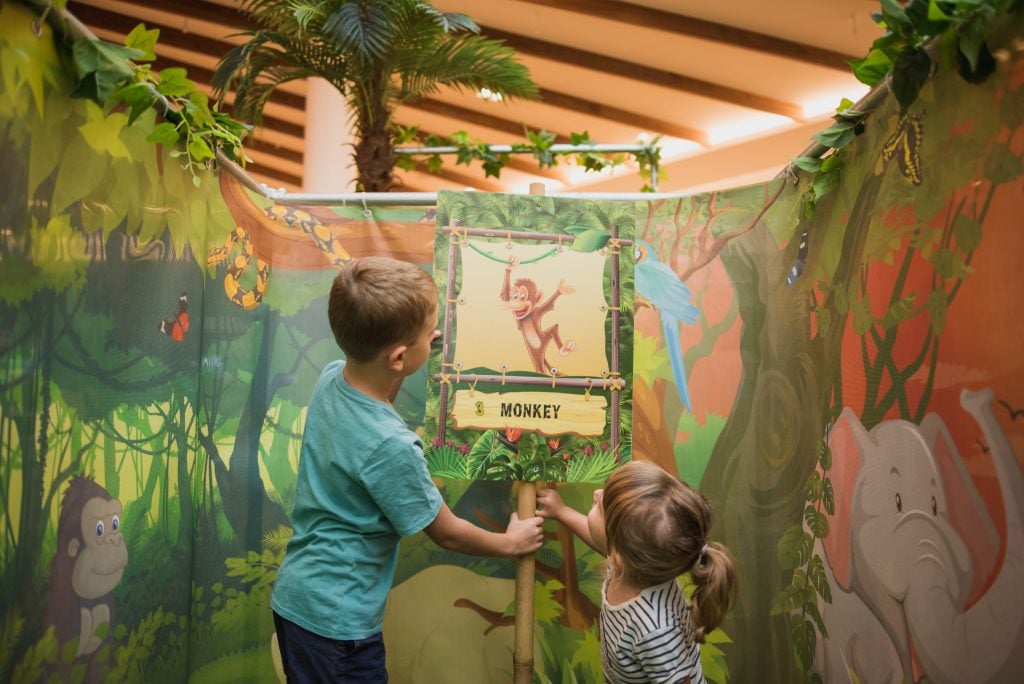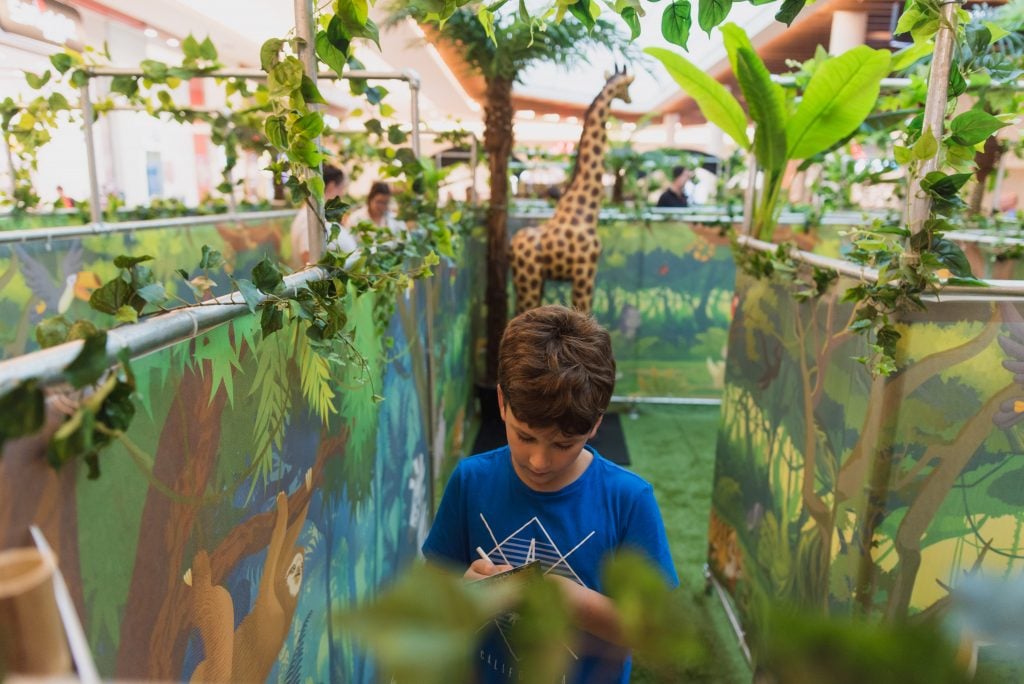 Amplified through a social media photo competition, the exciting maze activation spurred engagement both online and instore.
We heard about Creative Mazes through a mutual colleague and thought that this activity would be great for a school holiday activity. Due to another partnership we had in place for this campaign, our requirements were fairly specific (we needed a jungle!) and Chris was so accommodating. The whole process from concept, through to installation and post-installation service has been outstanding. The maze itself is awesome – it's such a high impact installation and the quality of the finishes are excellent. We've had such wonderful feedback from our customers and retailers.  We'll definitely be continuing our partnership with Creative Mazes.

Sarah Moore     

Assistant Marketing Manager

Vicinity Centres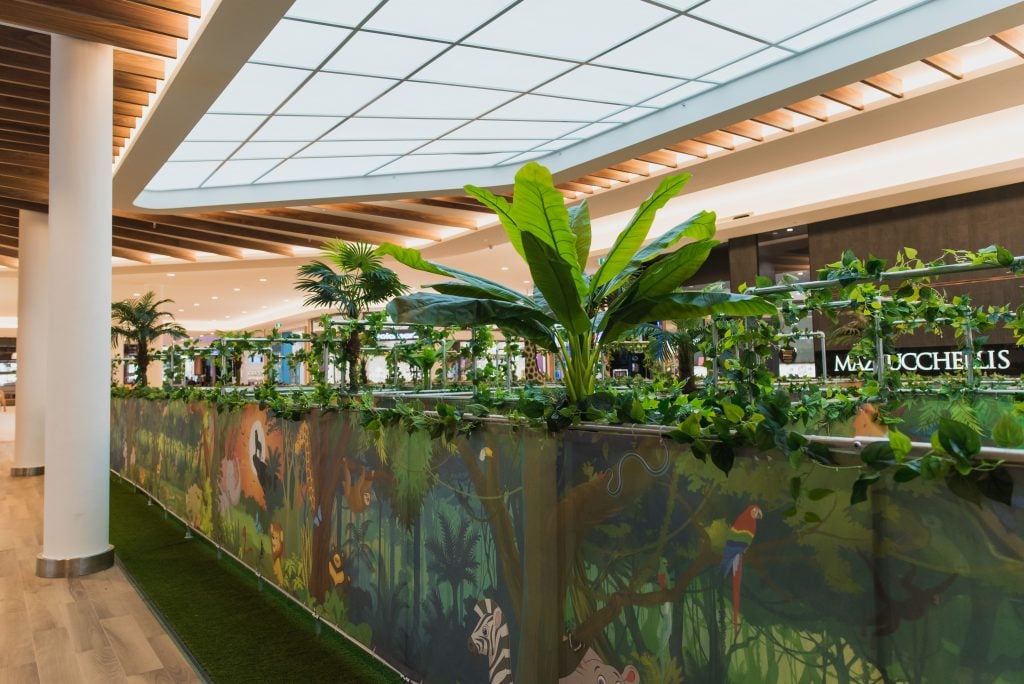 Custom designed to suit a small space, the Jungle Maze is the perfect option for an indoor event. However, like all of our mazes, the Jungle Maze can be customised to suit any location and budget. Read about an outdoor version of the Jungle Maze at Perth Zoo's Teddy Bear Picnic.
We're happy to chat to you about any question you may have so please contact Chris at chris@creativemazes.com.au or on 0433 757 803.