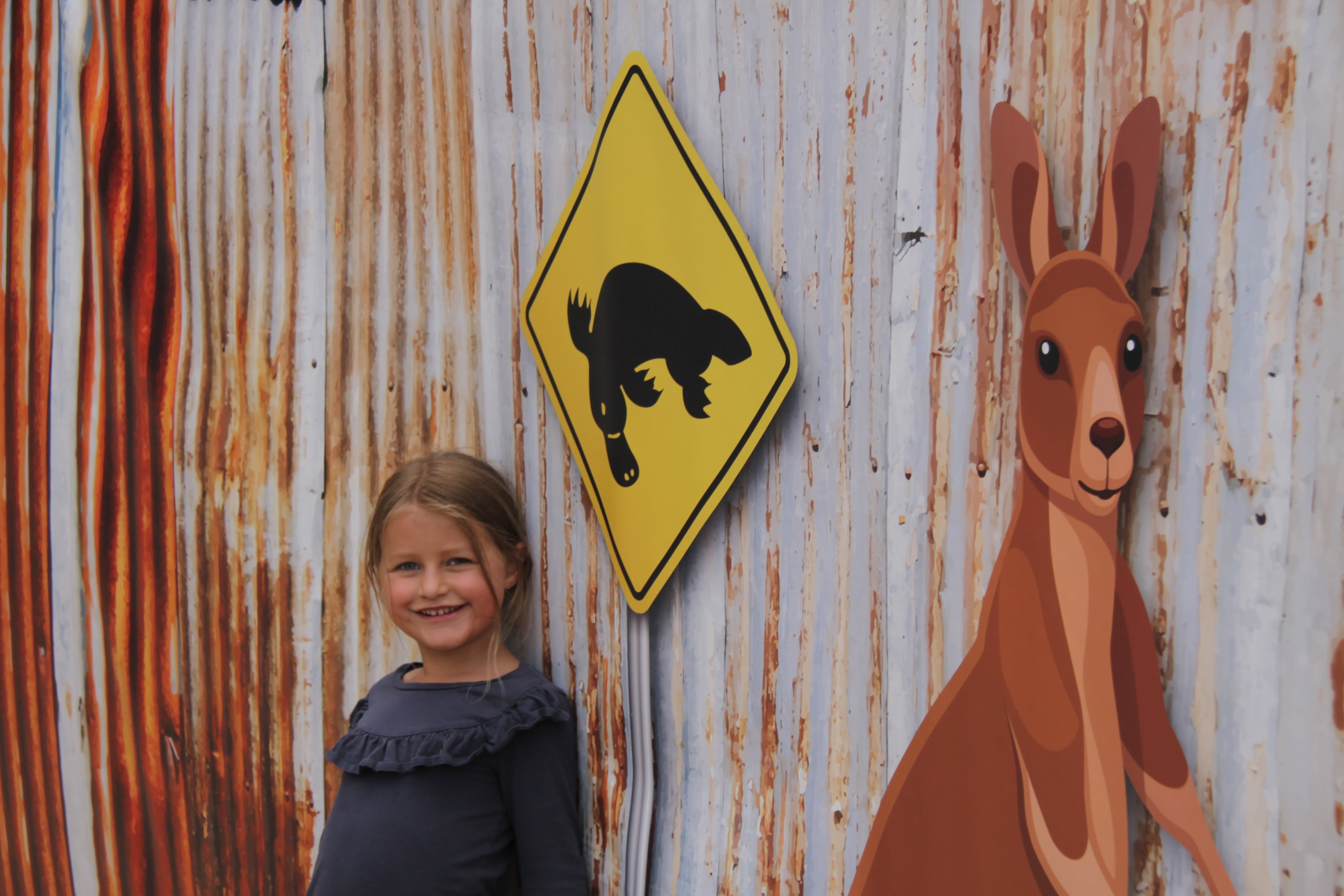 The City of Albany invited Creative Mazes to participate in their annual Australia Day Festival at beautiful Middleton Beach. This was our first foray outside metropolitan Perth which was very exciting, so we packed up the truck and headed down the highway to Albany for a week.
Our Aussie Maze was the perfect fit for the occasion and the locals loved it. Adapting the Mega Aussie Maze from the Skyworks event, we designed it to fit the location and size of the event. The maze was a moderate-to-large size of 25m x 25m which included a spotter tower in the centre. Staff in the tower kept an eye on things but also interacted with visitors by squirting water pistols at them below. This was a welcome relief on some very hot days.
The maze included two activities; children explored the maze searching for hidden pictures of Australian native animals, and adults answered Aussie Quiz questions that tested their true 'Aussie-ness'. Children went into a draw to win an Aussie hamper and adults went into a draw to win an Aussie BBQ.
"Thanks to the support of our event funding partners, Creative Mazes was able to bring the Aussie-themed maze to Albany's 2019 Middleton Beach and Australia Day Festival. The maze was the main drawcard of the event and got a great response from the community with more than 6,200 people engaging with the activity across the week despite several days of wet and windy weather."

Nathan Watson
Communications & Events Manager
City of Albany
The Middleton Beach and Australia Day Festival was presented by Act-Belong-Commit and proudly supported by Healthway, Southern Ports, Lotterywest, Landcorp, Rio Tinto, Albany Advertiser, Gold MX and Fly FM.
Like all of our mazes, the Aussie Maze can be customised to suit any location and budget. The Aussie Maze at Albany was a smaller version of the full sized version we delivered for the City of Perth's Skyworks event. We're happy to chat to you about any questions you may have so please contact Chris at chris@creativemazes.com.au or on 0433 757 803.